sinceridad, calidad, familia.
-100+ Years ago-
The early history of what is now Mexico was industriously harbored by immigrants from Spain and Italy. Leon, Guanajuato became a crossroads of industry, and the craft of handmade leather goods was taught to my great grandfather: Jose Luis Rocha. From apprenticeship to artist and entrepreneur, he flourished within this region and had a son he also named Jose Luis Rocha. My great grandfather passed on his trade and his family business to my grandfather while infusing techniques of indigenous historical intelligence and values of respect for our history. My grandfather stressed the importance of tradition as well as the consideration and appreciation that one can show when working with resources the earth and life provide us with.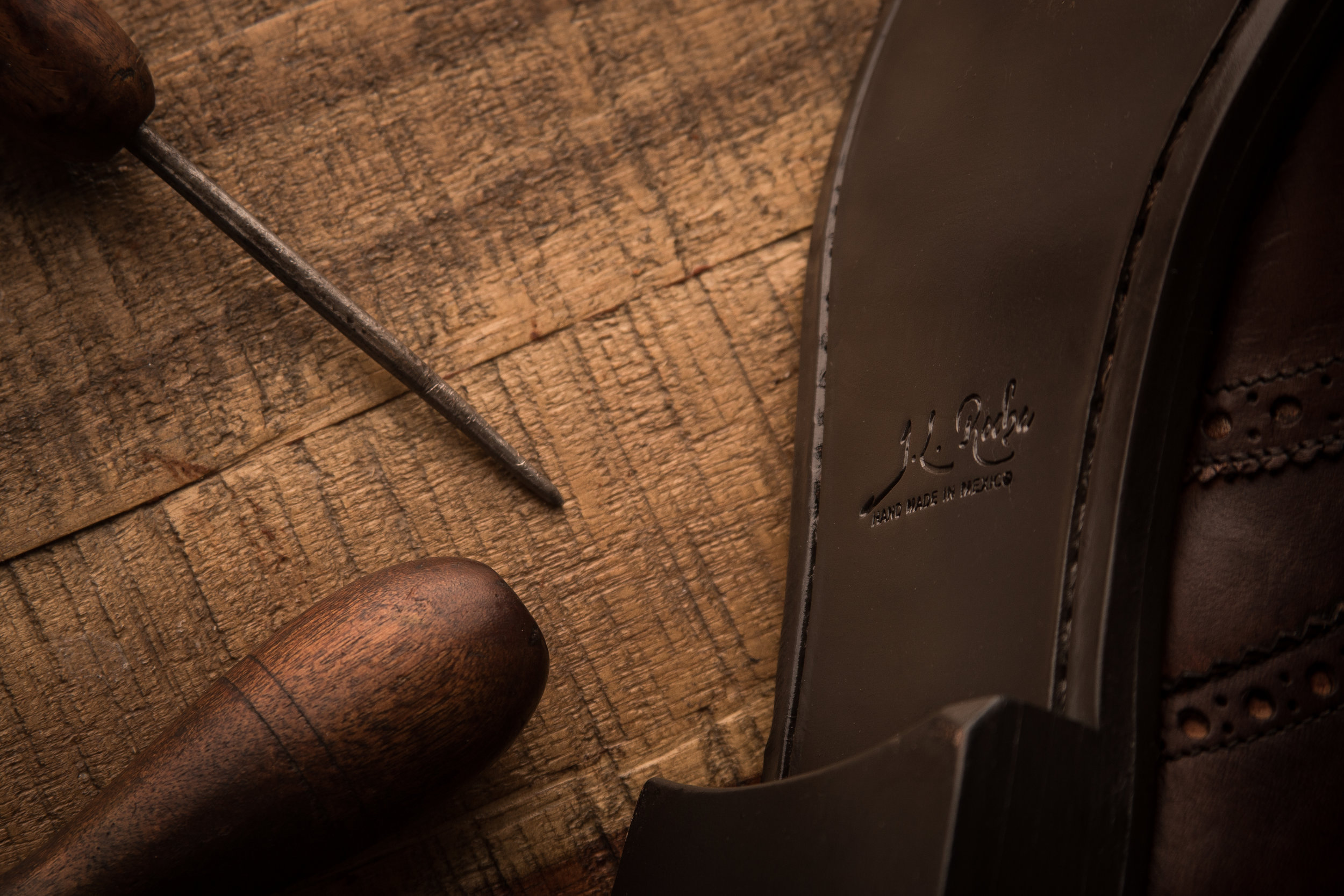 Jose-Luis rocha: CEO
Jose-Noel Rocha: creative director
Years later, my father: Jose-Luis Rocha, spent his younger years in Leon learning the family business. He graduated with a degree in design and composition, then proceeded to travel throughout Mexico. He experienced the adventure within the rich diversity of lifestyles and regions, and even traveled to Chicago for additional scholarship in business at Northwestern. While in Tijuana he met my mother and married her; he then started a family in with her home town of San Diego, California. Together they flourished, travelled internationally, raised a family and brought to life his passion of bringing the artistry of Mexico to the United Sates.
Owned and internationally operated out of San Diego and Leon Guanajuato my father and I welcome you into our family. modern design and timeless fashion brought to you by the same values and tradition passed over 100 years of handmade artistry. Each of our shoes are a work of art and individually made in small batches because of our respect for both the materials we use and the quality we create. Please note that each individual piece from our collections are created by hand and display markings of originality and quality.
Any customer that owns an item from our handmade collections joins a family of those who are dedicated to a belief that one can be stylish, unique, and have quality without compromising in price and originality.
We are 100 years of tradition.